5 low-calorie recipes with mushrooms to lose weight
August 2, 2022
The monsoon arrives and our appetite automatically begins to crave something crunchy, greasy and delicious. For example, pakoras, bonda, vada pav and more. These snacks not only fill our soul but also provide a feeling of warmth. However, consuming these snacks on alternate days can actually deteriorate your health. These recipes are fried and mostly made with all-purpose flour. All of these things harm our health, especially for those who are following a diet to lose weight. Do not worry! Here we bring you 5 mushroom recipes that you can enjoy without any guilt. These mushroom recipes are not only healthy but also very delicious. Let us begin.
Also Read: 11 Desi Recipes To Try For Weight Loss Diet – For Breakfast, Lunch, And Dinner
Here are 5 Low Calorie Mushroom Recipes You Must Try:
1. Clear mushroom soup: our recommendation
What's better than having a bowl of healthy soup while enjoying the rainy day? We guess nothing! This clear mushroom soup is not only light and healthy, it also tastes heavenly. To make this delicious soup, all you need is just a handful of easily accessible ingredients, and you can whip up a comforting bowl of soup in a matter of minutes. Wondering how to do it? Find the recipe here.
2. Warm mushroom salad
Here we bring you an amazing salad recipe made with sautéed mushrooms, onion and a little soy sauce for flavor. So when you feel like savoring a delicious salad, try this one! Click here for the mushroom salad recipe.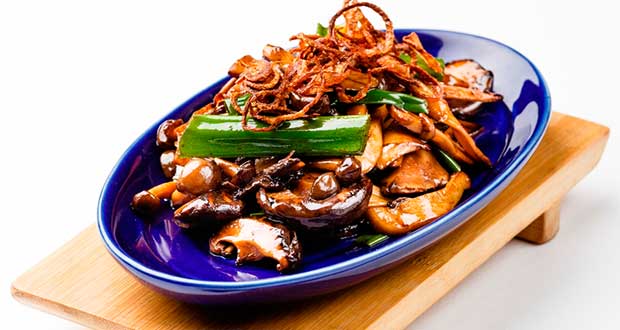 3. Mushroom Masala Toast
Made with boiled mushrooms mixed with a rustic blend of spices, this recipe is the perfect snack for enjoying tea time with the family. For weight loss, omit the use of cheese in this recipe. Click here.
4. Brown rice with mushrooms
Mushrooms and brown rice are rich in fiber and protein. In this recipe, both ingredients are mixed together, resulting in a dynamic combination. Adjust the salt and pepper to your liking and your healthy meal is ready. Click here for the Mushroom Brown Rice Recipe.
5. Mushrooms-Dal Tikkis
Finally we bring you a tikki recipe that is not only nutritious but also baked, which gives it a healthy touch. Made with protein-rich ingredients like mushrooms and dal, this tikki is fit for a healthy snack. Find the recipe here.
Give these recipes a try and let us know which one turned out to be a hit in the comments below. For more health-based recipes, stay tuned!